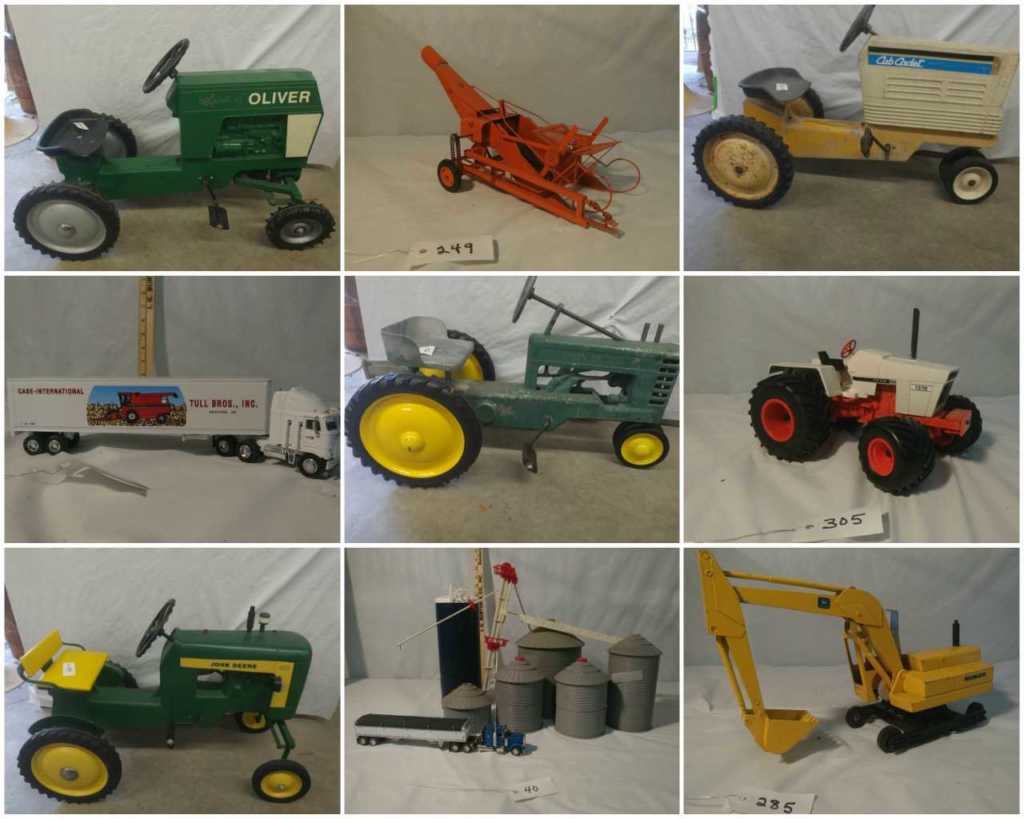 Day 1 Farm Toy & Memorabilia Collection of Thomas "Biddy" Trice
June 13 @ 10:00 am
400 South Fifth Ave
Denton, MD 21629

Preview Date/Time
June 12th (Friday) between 2pm to 5pm

Pickup Date/Time


Live Bidders pickup day of auction. * Online Bidders if picking up at the auction location please notify us by 2pm the last day of the auction, otherwise local pickup is June 15th between 4pm to 6pm at 701 Lincoln St Denton, MD 21629. Anything NOT picked up in the pickup window will be shipped at buyer's expense, no exceptions. All out of area items will be shipped.




https://bidtrice.com/catalog/211837/farm-toy-and-memorabilia-collection-of-thomas--biddy--trice/

This is a 2 day auction
This is a 2 day auction
June 13 – Day 1 Lots 1 – 400
June 14 – Day 2 Lots 401 & up


Farm Toy & Memorabilia from the Collection of the Late Mr. Thomas "Biddy" Trice of Denton, MD. This will be a Live with Online Bidding Auction (this may change due to COVID-19 restrictions)

Biddy was a late bloomer when it came to collecting farm toys starting in the late 1990s, he travel around the country to attend auctions to buy farm toys. He was an avid John Deere fan but found all brands of interest when it came to collecting farm toys. He was also an fan at making pedal tractor pulls happen at local events around the Delmarva Peninsula as shown his collection he not only enough small farm toys he loved his pedal tractors showing them annually at several events in the area such at the Delaware State Fair. Biddy loved finding unique and custom toys, such as his Oscar Mayer Wiener Mobile Pedal. One of the most prized pedal he owned was his Original John Deere Model A, that left untouched from the day he purchased it.

Biddy and his collection was featured in the Toy Farmer, interviewed by Machinery Pete and was on a local TV station segment called Travels with Charlie.

Biddy or dad as would called him would love nothing more than having other collectors new or old to enjoy his toys as much as he did.