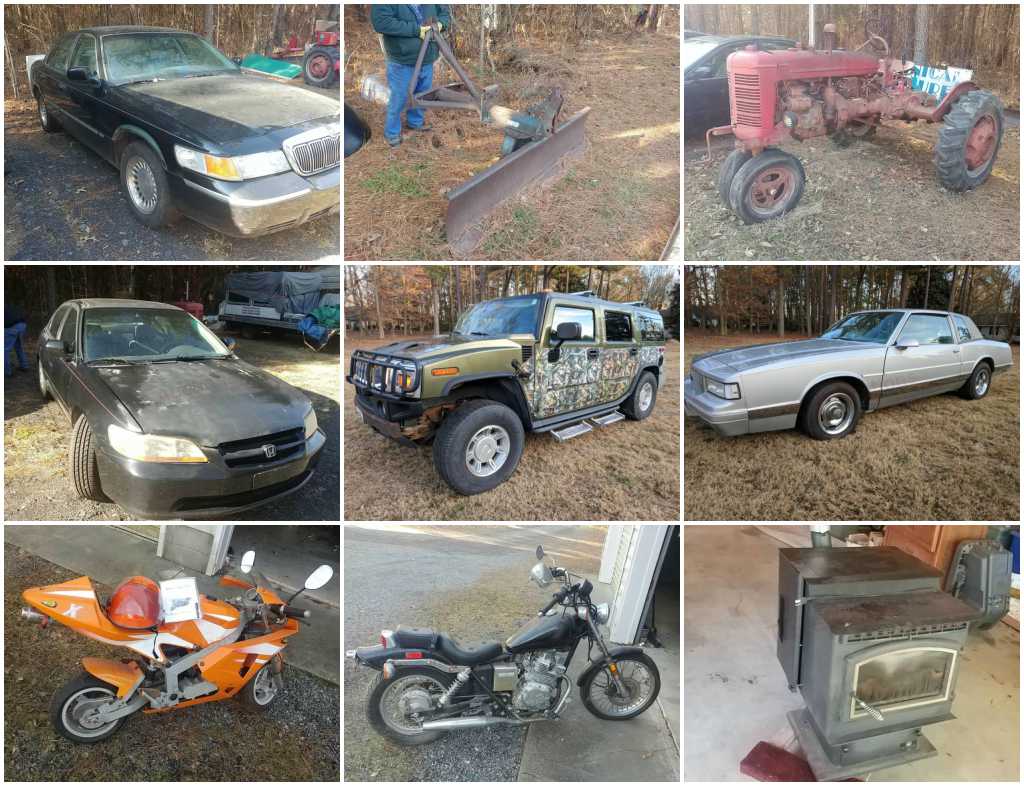 Vehicles, Motorcycle, Tractor and More
Auction Starts Closing January 31 @ 10:00 am
A lot closes every 15 seconds until no lots are left, if a bid is placed in the last 2 minutes on a lot that lot will be extended another 2 minutes. Preview and Pickup Location

Denton, MD 21629

Preview Date/Time
Call Tommy Trice for Preview @ 410-310-3192

Pickup Date/Time
Please contact Tommy at 410-310-3192 to schedule a pickup date and time, All items must be paid for in full within 3 business days and must be removed within 5 business days


Mercury Grand Marquis LS, 99′ Honda accord V6. 3.0 liter engine, B Farmall International, Murray go-cart 6 horse power, 6′ 3 point hitch scrap, Mini X1 (Scooter/Mini Bike), Honda Rebel, Breckwell petal stove, 2004 Hummer H2 6L V8 4×4, 1986 Chevrolet Monte Carlo LS 305 V8 more may be added.