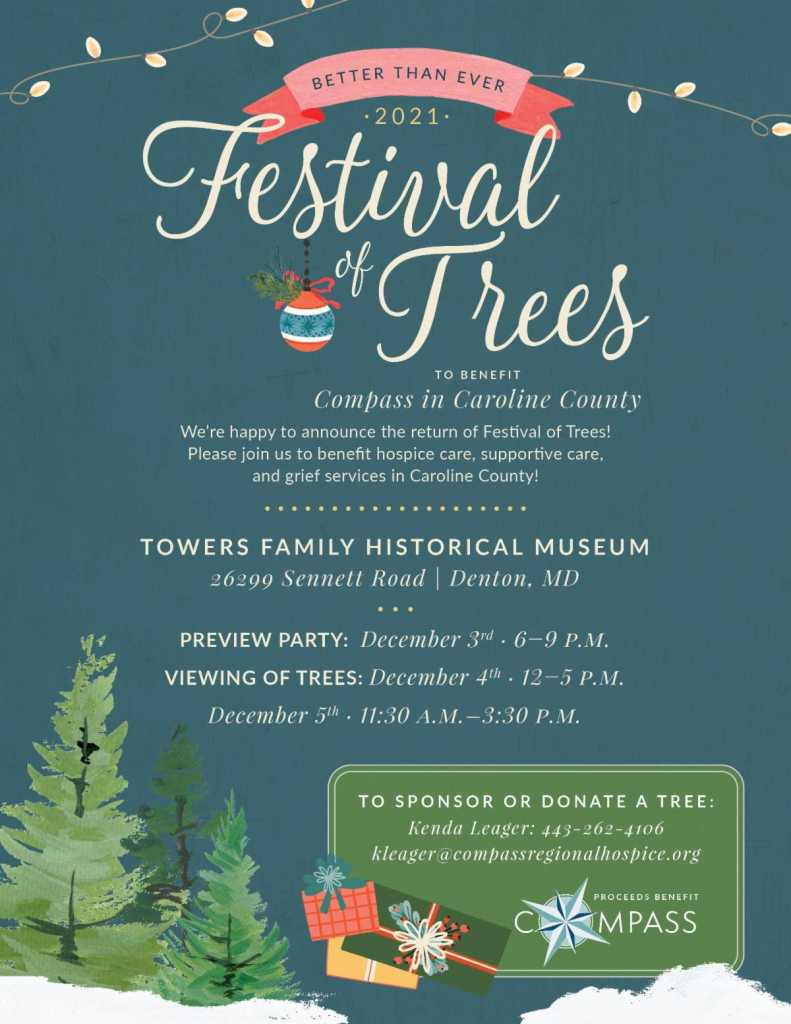 Compass Festival of Trees

The Festival of Trees to benefit Compass in Caroline County returns this year for a weekend of holiday magic! The event will take place at the Towers Family Historical Museum, 26299 Sennett Road, Denton, and proceeds will benefit hospice care, supportive care and grief support services in Caroline County.
There will be a Preview Party on December 3rd from 6-9pm featuring heavy hor d'oeurves and cocktails, and tree viewing and bidding is open to the public December 4th & 5th. Preview Party tickets are $40/person.
For more information about donating a tree or attending, contact Kenda Leager: 443-262-4106 or kleager@compassregionalhospice.org.