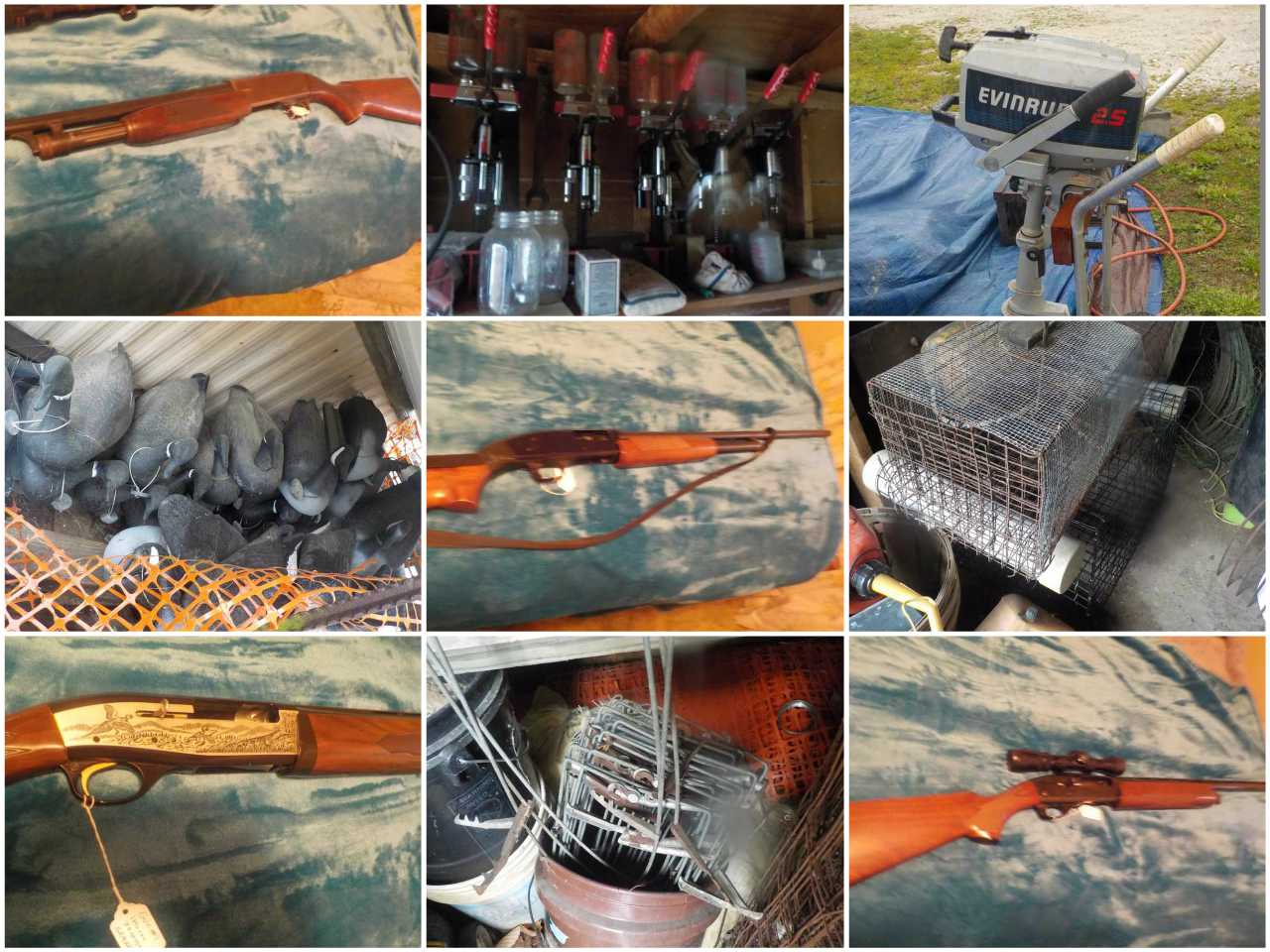 ESTATE OF MICHAEL T. GARRETT
Selling for the Estate of Mike Garrett who was an avid outdoorsman.
Firearms (to be sold at 12 noon): Ithica 209, Ithica Model 39 , Remington 760 30.06, Remington 7mm, Remington 12C22, Remington 870, Winchester 1897 pump, Revelation 410, Remington 870, Remington 1187 12 gauge, Remington 11 Premier, Remington 169, Western Auto Supply Model 120.
Hunting Items: Gun Reloaders-(12 gauge, powder and shot reloader, MEC 60 Jr. 20 ga , MEC Case Conditioner, MEC 600 Jr. 487708, MEC 12 gauge), WADS, Shells, Clay Targets, Evenrude 2.5 HP outboard motor,
Decoys – (Goose, Dove, Duck, Turkey), buoys, traps, hide stretcher, crab traps.
Other: One hold corn sheller, glass chicken waters, lot of metal cable, buckets, rope, Deep Fryer, Smoker, Air compressor, Power washer, Rotary Tiller, Commercial Freezer.
A lot more this was only the beginning!!
Terms & Conditions: All items are being sold as is where is without warranty or guarantee, Announcements made the day of the sale take precedence over all advertising previously printed. Payments & Info: Cash, credit & approved check the day of sale with proper ID (checks over $1000 we require a letter of credit from the bank). 10% Buyer's premium. 3% Credit Card convenience fee. On online items shipped out of the state of Maryland are NOT subject to a 6% sales tax.
Trice Auctions or the property owner is not responsible for accidents or losses while on sale property. Announcements made the day of the sale take precedence over any written advertisement.