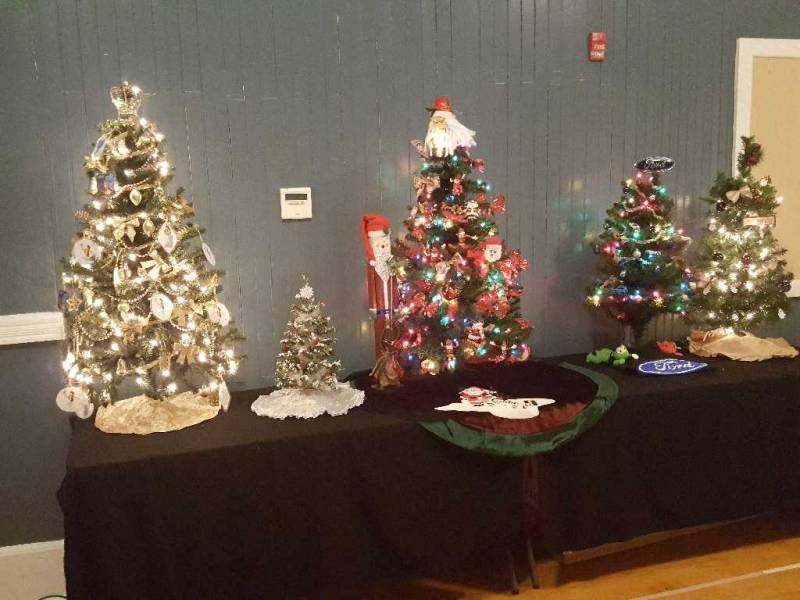 Caroline Hospice Festival of Trees
Caroline Hospice Festival of Trees
ALL PROCEED BENEFIT THE CAROLINE HOSPICE FOUNDATION. BIDDING WILL BE POST TOMORROW EVENING AROUND 6PM EST
Lots start closing at Dec 3th @ 4pm EST with a lot closing every 15 seconds. Any lot that receives a bid in the last 1 minutes will be extended for 1 more minutes until no further bids are received.
We are already gearing up for our signature event, the annual Festival of Trees!
The 2016 Festival of Trees will kick off on December 1st at 4:00 PM at the Chesapeake Culinary Center with a festive cocktail reception. Hundreds of people will view the stunning trees donated by local organizations and individuals.
The Festival of Trees includes a Holiday Mixer with heavy hors d'ouvres and an open bar with beer and wine. The event is FREE to attend thanks to our sponsors.
Festival of Trees Holiday Mixer | December 1, 2016 | 4:00 – 7:00 PM | Chesapeake Culinary Center