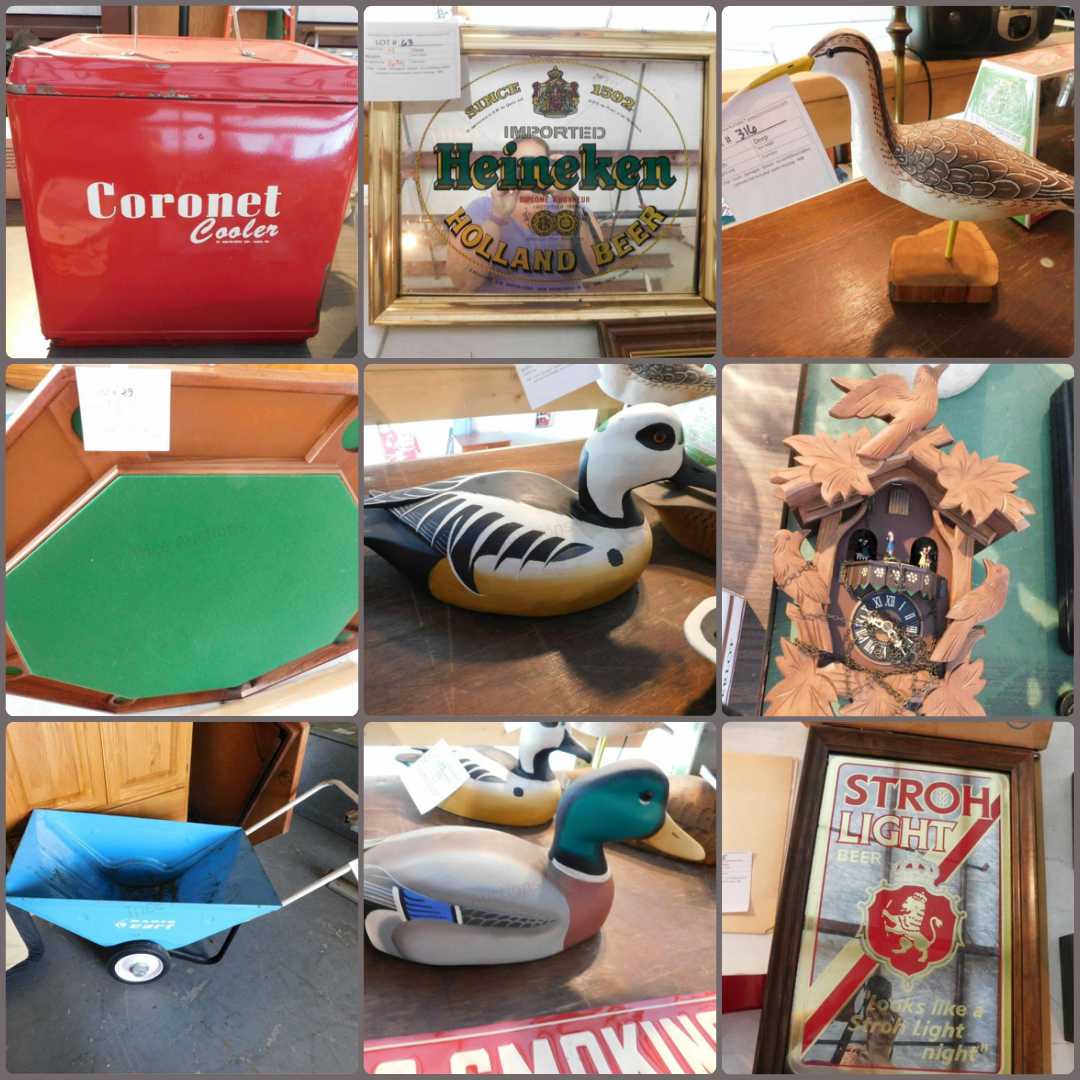 The Estate of Mason B. & Donna H. Jones – Part 2
A lot will close every 15 seconds until all lots are closed, if there is a bid in the last 2 minutes of the lot closing that lot will be extended 2 minutes.
All bidding takes place online
---
For complete listing please click on the bid now button, this will take you to the catalog.
Furniture, Decoys, Antiques, Collectibles, Sports Memorabilia, Firehouse Memorabilia, Tools, Beer Memorabilia, Christmas Decor and more
---
Terms & Conditions: Trice Auctions Bid Terms: Upon registration, bidder accepts terms of this auction. 1. Registration required with valid credit card. 10% Buyers Premium. We will give you the option of paying with cash or debit/credit card on pickup day. There is a 3% convenience fee when paying with credit card. 2. Before you bid, know that items are required to be removed from the Auction Location on the designated pickup day. Items not picked up on designated pickup day will be charged on your credit and are subject to be considered abandoned, if you credit card is denied and you do not pay within 24 hours you will be refused the right to bid on any auctions. 3. The auction company shall not be held responsible for any "miscued" bids by bidder. IE: Decimal in the in wrong place, you bid on the wrong thing, the cat jumped on the keyboard, etc. 4. All sales are final. Trice Auctions has put forth every effort in preparing the catalog for this auction to provide accurate descriptions of all items. All property is sold "as-is" and it is the bidder's responsibility to determine the exact condition of each item. You may call if you have any questions not covered in our descriptions or pictures. We welcome you to call if you are not able to make it to preview for your own viewing. Printed statements or descriptions by staff are provided in good faith and are matters of opinion. Absolutely NO refunds will be offered. 5. By bidding on any item, the bidder shows acceptance of the terms of the auction. 6. The auction company reserves the right to refuse service or decline registration to any person.
Trice Auctions or the property owner is not responsible for accidents or losses while on sale property. Terms on bidding site take precedence over any listed terms on this site.